Region

North East

Type of finance

Loan

Business need

Growing a business

Size

SME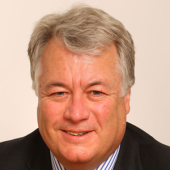 Deputy Fund Manager
"The global market for research antibodies is in excess of $2.5bn and continues to expand. We have a strong contribution to make to this and the investment will help us develop our technical lead in protein engineering and further disrupt the market. We are grateful to FW Capital for recognising the opportunity and all its support."
Absolute Antibody specialises in the sequencing, engineering and recombinant production of antibodies and offers related protein engineering services.
Now based in the Tees Valley, Absolute Antibody initially operated from offices and labs in Oxfordshire, but as it expanded moved its UK labs to the Wilton Centre, Redcar. In 2018, the company doubled its lab space, increased its staff to 30 and expanded into the USA through a merger with Kerafast Inc, based in Boston, Massachusetts.
The management team, led by Nicholas Hutchings, has now added a third production line based in an independent laboratory in the Wilton Centre to ensure capacity for growth. The six-figure investment from NPIF - FW Capital Debt Finance will also be used to upgrade its IT and lab management software and create five new jobs.
Grant Peggie, Director of the British Business Bank, said: "NPIF continues to provide vital funding to Northern businesses across the Tees Valley. We are pleased to continue this support and are proud to work in partnership with FW Capital and our other appointed fund managers to make a real impact on business communities, creating jobs and strengthening regional economies to unlock the North's potential."
In April 2020, Absolute Antibodies were awarded a Queen's Award for Enterprise in International Trade, recognising its rapid overseas sales growth over the last three years. The Queen's Awards for Enterprise are known as the most prestigious awards for UK businesses, recognising and encouraging the outstanding achievements of innovative British companies.
"The Absolute Antibody team is honoured and excited to receive a Queen's Award for Enterprise," said Dr. Nicholas Hutchings, founder and CEO of Absolute Antibody. "Our company has been at the forefront of the movement to make recombinant antibodies more readily available to researchers, and we've grown rapidly as the demand for recombinant antibody technology increases. We look forward to continuing our rapid global growth in the years to come."