Region

North East

Business need

Growing a business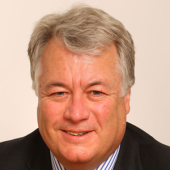 Deputy Fund Manager
"Through our strong partnership with FW Capital, we were able to raise finance to pursue a key area of growth in energy efficiency, and we thank them for their continued support as the business grows."
Cenergist is a specialist energy and water efficiency company working across the UK, Europe, India and Middle East to help public and private clients achieve energy, water and financial savings.
A long-time supporter of Cenergist, FW Capital first provided a £350,000 mezzanine loan through the North East Growth Plus Fund in 2015, which enabled it to become the exclusive distributor of a money-saving smart shower device.
In 2017 the expanding company then secured a £515,000 investment from NPIF – FW Capital Debt Finance, managed by FW Capital and part of the Northern Powerhouse Investment Fund, to set up a new office in the Tees Valley and create new jobs and revenues.
A further £235,000 loan from NPIF – FW Capital Debt Finance in 2018 was provided to support Cenergist's plans to expand its remit further into turnkey solutions of lighting upgrades to low-cost LED for commercial entities. As well as the development of a new revenue stream, the funding will enable the company to create additional jobs.