Region

North West

Type of finance

Loan

Business need

Growing a business

Size

SME

Investment

Over £100,000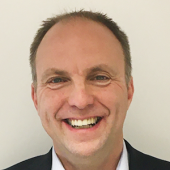 Portfolio Executive
I am delighted to extend our relationship with FW Capital. Having a funding partner that takes the time to understand our business and provides supportive advice is very refreshing. The support that we have received over the past few years has allowed us to deliver on our vision of a fully managed end to end proposition for our clients under our Connect-Protect- Collaborate model along with creating many new jobs and opening our 2nd office in Salford.
Connectus Business Solutions via their Connect- Protect- Collaborate model provides fibre optic broadband and end user  managed services such , VOIP, mobile, telephony, data storage and cyber security. The company works with a host of clients such as BT, WH Smith and Peel Holdings, as well as numerous SMEs.
In 2018 FW Capital provided a £150,000 investment through NPIF – FW Capital Debt Finance to support the further expansion of the business, enabling it to take on an additional five staff, refurbish its premises, expand its marketing and develop its website. A further £150,000 investment was made available in 2019 to accelerate growth even further.
Connectus has recently introduced a managed service to provide real-time, non-contact measurements that can spot site visitors with elevated temperatures to help keep Covid-19 away from the workforce.  Temperature Sentinel by Connectus uses thermal imaging technology to identify those who may be suffering from Covid-19 or other illnesses, allowing business managers to maintain a live, 24/7 overview of site visitors.
In August 2020, Connectus received £100,000 CBILS funding from NPIF – FW Capital Debt Finance to support the business through the impact of COVID 19 and to continue their growth plans for the company which has resulted in the creation of two new full time roles along with the increased capacity in hosting and cyber security capabilities.