Region

North East

Business need

Growing a business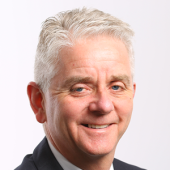 Investment Executive
"I am very excited to have this amazing opportunity to expand both in the UK as well as the USA.  It has enabled my company to grow in areas that I had not thought possible and this couldn't have happened without FW Capital and this investment."
Based in Darlington, Debbi Moore Designs is a specialised craft supplier and manufacturer which develops and sells a range of craft materials both wholesale and to the general public.
The business also delivers a wide range of events, exhibitions and trade shows across the year and its digital offer has over 20,000 online subscribers.
A six figure investment from NPIF – FW Capital Debt Finance, part of the Northern Powerhouse Investment Fund (NPIF), was provided to enable the company to strengthen its online offer, purchase cutting-edge new technology, create new jobs and launch in the US.