Region

North East

Type of finance

Loan

Business need

Growing a business

Investment

Over £500,000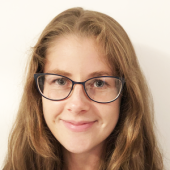 Investment Executive
"We have made significant investment and are continually improving our software – something that NPIF and the FW Capital team have been integral in."
Established in 2015, utilities firm Everflow comprises of water retailer Everflow Water, and software specialist Everflow Tech.
The company secured a £750,000 investment from NPIF-FW Capital in April 2021. This funding round follows private equity backing from Perwyn in 2017 to support business growth.
This funding has allowed Everflow to continue development of its software system, in addition to working towards its objective of reaching annual revenues of over £240m by increasing its customer base.
Staff numbers have increased by 41 per cent in 2021 at their sites at Wynyard Business Park and Nuneaton's Elliot Park Innovation Centre. This is up from 75 in December 2020 and almost halfway towards its goal of doubling the number of staff by 2026.
Everflow was recognised for its significant growth efforts when it was placed at number three in the 2021 FT1000, the Financial Times' annual list of Europe's top 1,000 growing businesses.
They are now working with a record number of new and existing customers in simplifying the utilities landscape.