---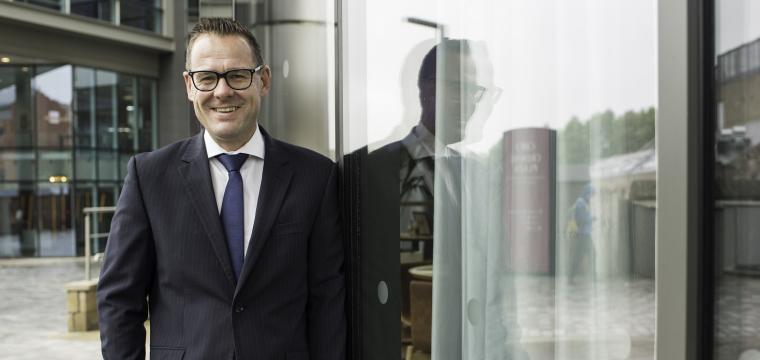 FW Capital has appointed a highly-experienced investment executive to manage the North East Property Fund.
David Pesarra will champion the drive to support the development of small-scale property schemes across the region through the £10m Fund.
The Fund, which is backed by Santander and the North East Local Enterprise Partnership (LEP), offers loans from £250,000 up to £1m for residential and non-speculative commercial developments in Tyne and Wear, Northumberland and County Durham. The Fund can provide up to 100% of build costs for suitable schemes with repayment terms available up to two years.
Prior to joining FW Capital, David had a career spanning 20 years with Lloyds Bank. In his role as Relationship Manager Real Estate, he managed a mixed portfolio of development funding and commercial/residential real estate investment assets.
David will work alongside FW Capital Investment Executive Tony Cullen.
David Pesarra said: "I am delighted to join FW Capital to support the North East Property Fund as it will allow me to work in a space that adds value to the North East economy through financing local development schemes, creating and maintaining local jobs and ensuring benefit to the local supply chain.
"I look forward to demonstrating what we can offer and utilising my own contacts to develop the Fund further and help more property schemes come to fruition."
Joanne Whitfield, FW Capital Fund Manager in the North East, said: "We are delighted to welcome David Pesarra to the team. David brings with him a wealth of knowledge and many years of experience and we are confident his appointment will help further the success of the North East Property Fund."
David's appointment comes as the North East Property Fund goes from strength-to-strength. Since its launch in 2017, the Fund has supported nine developments with total investment of £5.9m and has a healthy pipeline of enquiries for future projects.
The investments have funded three property schemes in Northumberland; three in Durham; and one each in Gateshead, Sunderland and South Tyneside.
This has created 16 local jobs and supported the construction of 51 homes and nearly 15,000 sq.ft of commercial space.