---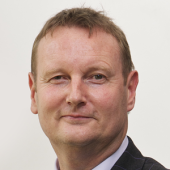 Senior Investment Executive
Published: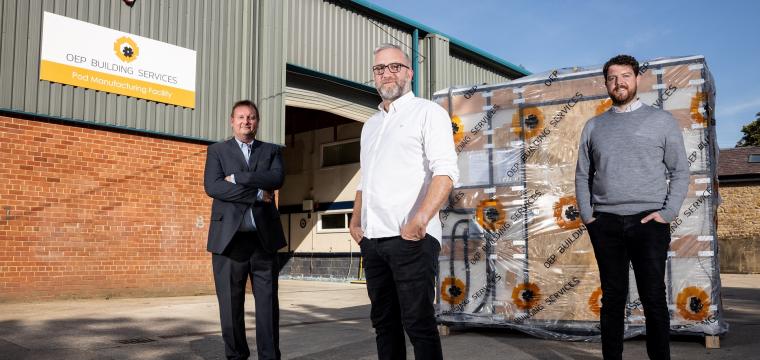 Specialist prefabricated bathroom supplier OEP Building Services has received a £400,000 NPIF loan backed by the Coronavirus Business Interruption Scheme (CBILS) from NPIF – FW Capital Debt Finance, which is part of the Northern Powerhouse Investment Fund.
The Lancaster-based business, which began trading in 2001, initially provided bathroom pods and furniture to the student accommodation market through its manufacturing facility in Poland.
More recently OEP moved into the private housing sector and in 2019 the company moved its manufacturing facility to the UK creating 60 jobs.
Since then OEP has seen a surge in demand for its bathroom pods from residential property developers including Berkeley Homes Group, Graham Construction and HG Construction and Bougues.  
However, the company lost a month's revenue during March as it was forced to close at the beginning of the lockdown. 
OEP is run by directors Iain Crabtree, David Cowperthwaite and Nick Moore. The company employs 140 staff and turnover last year reached over £14.7M.
David Cowperthwaite said: "Property developers have moved away from building bathrooms onsite to installing pre-fabricated bathroom pods.
"These pods need to be of a very high standard, so we moved manufacturing from Poland back to the UK so that we have better quality control.
"Access to the CBILS scheme has been very important to help get the business into a good position so that we can continue to grow.  
"Despite closing for a month, we've been flat out since we got back and are now back on track. We've taken on 30 new staff and are on course for revenue to stay the same as last year and a predicted of £22M in 2021."
FW Capital investment executive Andy Traynor said: "OEP needed assistance with cashflow to help grow the business during a period of trading uncertainty as a consequence of Covid-19 restrictions.  
"We are very pleased to have been able to support them during this unprecedented time and would urge other businesses that have experienced any dip in trading as a result of Covid-19, to contact us whilst the CBILS scheme is still in place until the end of September."
Steve Fogg, Chair of the Lancashire Enterprise Partnership said: "Issues with cashflow due to lockdown restrictions is a constant theme emerging from our conversations with businesses.  CBILS is an effective way of helping businesses over the shorter term to stabilise and give them the breathing space they need to focus on recovery and returning to growth.  
"The pandemic has had an adverse effect on both businesses and people's livelihoods, and it will be some time before we understand the full impact. The support packages have been put in place by Government are an attempt to mitigate some of the effects and it good to see businesses such as OEP Building Services using them to full effect.''
Sue Barnard at British Business Bank said: "This investment exemplifies the work of the Northern Powerhouse Investment Fund in Lancashire and the wider North of England. By supporting businesses with vital funds, we are creating a more prosperous regional economy for the future, and in turn, help to reduce  regional disparities between the North and the South. We will endeavor to support regional businesses in any way we can throughout and following this pandemic."