---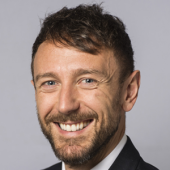 Investment Executive
Published:
A company which provides recruitment and infrastructure support to the railway industry is expanding following a £200k investment from NPIF - FW Capital Debt Finance, part of the Northern Powerhouse Investment Fund (NPIF).
Salford based Safeway Contractors Limited set up four years ago by directors Paul Walpole and Danny Stacey to supply labour to niche areas of the sector such as mechanical fitters, plant operators, track gangs and critical safety staff.  
The company has grown quickly and recently strategically brought in two new directors with the expertise to expand its services to include delivery of maintenance and civil engineering contracts, creating a true "infrastructure support" business. Turnover is predicted to reach around £5m this year and expected to grow to circa £15m in the next two years. 
Director Paul Walpole said: "During the last five years there has been huge investment in rail infrastructure with the industry seeing its biggest overhaul since Victorian times. This is set to continue with more investment from the government to improve railways and with stand-alone projects such as HS2.
"As we already work with the majority of the principal contractors involved in these projects, the next 5 years will hold fantastic opportunities for us. 
"We needed funding to strengthen our team to cope with what will be a rapid period of growth for Safeway Contractors. The loan from FW Capital has been used to recruit 11 new staff bringing the total to 19 across our operations in Manchester and Cardiff.
"We've had a great experience with FW Capital. An investment process can be quite a daunting prospect especially for a relatively young business but it was a pretty smooth transaction. FW Capital took the time to come and see us and quickly understood what we were trying to do. They could see our potential and lent to us based on our projections rather than our balance sheet."
FW Capital investment executive Adam Husband said: "We were introduced to the business by Paul Mak of Pomegranate Commercial Finance which often works with companies that fall outside the criteria for traditional lending options.
"Straightaway we recognised the significant expansion prospects for Safeway Contractors.  The new directors have different but complementary expertise enabling the business to tap into new markets and essentially become a one stop shop for all infrastructure requirements.   
"Their reputation is second to none and they are working with many of the key players in this sector. I'm really happy we've supported them and that our investment has made a marked difference in a short space of time."Sue Barnard, senior relationship manager at British Business Bank, said: "The Northern Powerhouse Investment Fund continues to provide vital support to businesses across the North. Safeway Contractors will benefit significantly from this investment, and we are pleased to support the team in its efforts to triple turnover in this high growth market."