---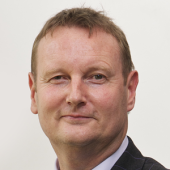 Senior Investment Executive
Published:
A fish and seafood supplier is expanding following £250k funding from NPIF - FW Capital Debt Finance, managed by FW Capital and part of the Northern Powerhouse Investment Fund (NPIF).
My Fish Company, based in Fleetwood, Lancashire supplies customers across the North West including hotels, restaurants and pubs with sustainable fish and seafood sourced from the UK, Scandinavia, Turkey and the Far East.
Set up by Director Gary Apps, My Fish Company began trading in 2015 with just one client and 12 staff members.  In the last three years the business has grown significantly and now has 350 customers and 50 staff members.
In order to finance its plans to expand the business and develop its potential, the company approached FW Capital, which specialises in funding for small to medium sized businesses (SMEs).  FW Capital has loaned the business £250K allowing it to expand its existing premises, invest in new software and see the creation of 10 new jobs including logistics, production, administration, customer service and sales staff.
Director Gary Apps said: "I worked in the industry for many years for two major national corporates and I thought there was a gap in the market for an independent supplier.
"We're all about people. Our focus is on high quality customer service and staff that are passionate about what they do.
"For us to be more efficient we needed to digitalise the business. We have introduced an online ordering system, software to assist with quality and traceability and digital systems in the factory to make us more efficient which is so important in the food industry.
"We also we needed bigger premises.  Fleetwood is a historic fishing town with its fish market and excellent industry transport network and I wanted to commit our long-term future to the town. So we are going to expand our existing facility by taking the units next door rather than moving.
"We are also launching an apprentice academy in conjunction with local organisations which will provide opportunities for local people to learn a trade and gain a recognised qualification.
"Our experience with FW Capital has been very good.  The investment process was thorough but transparent and they offered good terms and supported us through the funding application process." 
Sue Barnard, Senior Manager at British Business Bank, said: "Since its launch in 2017, NPIF's impact on businesses has been wide-ranging, providing funding to launch new products, employ new staff, enter new markets and acquire new facilities. We are pleased that NPIF is continuing to unlock the North's growth potential by supporting small growing businesses with vital investment."
David Taylor, Chair of the Lancashire Enterprise Partnership, said: "Lancashire's Fylde coast is synonymous with fishing, and the county as a whole has a long tradition of great food and beverage production. It's therefore fantastic that through this NPIF funding Gary and his team are set to embrace more digitilisation which will ensure the high quality of their catch is matched by even better customer service, improved quality control and increased productivity.  It's also a good example of how the benefits offered by Industry 4.0 technologies can be enjoyed by any type of business regardless of size or sector.
"My Fish Company has also had support from Lancashire's Boost service and the county's Rosebud fund, and I would encourage any ambitious Lancashire firm to explore all the funding streams, resources and programmes we have which are designed to help local companies grow and prosper ."
FW Capital senior investment executive Andy Traynor said: "Gary has built up an impressive business in My Fish Company. It has a reputation for high quality products and service which is evidenced by its growing customer base. As well as benefitting the business, our investment will create jobs and benefit Fleetwood which is what the Northern Powerhouse Investment Fund is all about."
The Northern Powerhouse Investment Fund project is supported financially by the European Union using funding from the European Regional Development Fund (ERDF) as part of the European Structural and Investment Funds Growth Programme 2014-2020 and the European Investment Bank