---
Senior Investment Executive
Published: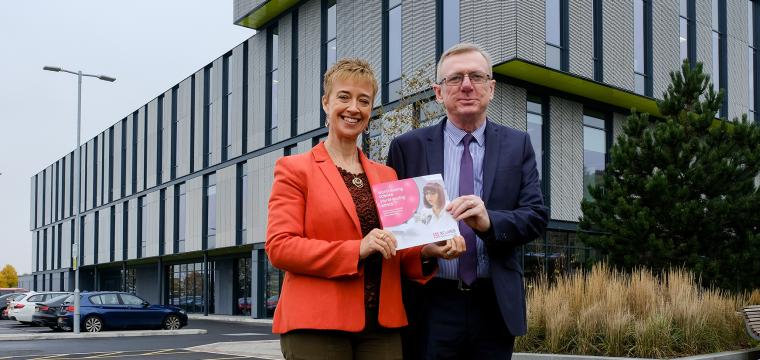 A company which provides scientific testing services without the use of animals to the cosmetics industry has received funding of £150k from NPIF - FW Capital Debt Finance, managed by FW Capital and part of the Northern Powerhouse Investment Fund (NPIF).
XCellR8 provides entirely animal-free safety and efficacy tests to the cosmetics, personal care and chemical industries and is the only laboratory internationally to have achieved regulatory recognition for animal-free adaptations of regulatory tests that have not only eliminated the use of animals, but animal-derived components too.
The company was founded in 2008 by Dr Carol Treasure and Bushra Sim and has a very clear mission to accelerate the world's transition to animal-free testing. This year celebrates the tenth year for the company and sees XCellR8 deliver a 37% year on year revenue growth following 40% growth in 2017.
The move to a new state-of-the-art laboratory on the National Science and Innovation Campus; Sci-Tech Daresbury, will triple the company's lab capacity expanding the research and development facilities whilst also growing the capacity for work with clients throughout the UK and internationally.
Growth for the company will be further accelerated with the £150k injection of funding from NPIF - FW Capital Debt Finance which has helped fund the move and will bring in new world class lab equipment and additional work stations.
Dr Carol Treasure said: "The past ten years has seen myself and Bushra build the company that we dreamed of when we first became colleagues in 1996. From an early stage we agreed that animal testing poses not only ethical issues but fundamental scientific ones. The world leading science we have developed within the business matched with our ethics and beliefs has meant that we have been able to grow a company based on our core values but firmly rooted in innovation and advancements in science.
"As we celebrate our tenth year we can also celebrate that animal free testing now represents the default rather than the alternative - and we are pleased to have made a positive contribution towards this change. We couldn't be prouder of our team and look forward to the next ten years of growth and development as we strive to become the world leader in animal-free testing.
"The funding from FW Capital has enabled us to increase our laboratory capacity and turn test data around even more quickly for the new clients we're attracting globally. We've also increased our R&D space, allowing us to launch new tests and develop more predictive models."
"XCellR8 is the only lab globally to make its tests entirely animal-product free in a regulatory environment; the company does not use serum, tissues or antibodies extracted from animals. Already trusted by leading cosmetic and chemical companies around the world, XCellR8 has just completed its 1000th piece of testing for cosmetics giant Lush."
FW Capital senior investment executive, Simon Berry said: "XCellR8 is a leader in its field and has built up a customer base which includes many well-known brands.  Companies do not want their products produced where animal testing has been involved and we therefore see significant growth potential for XCellR8.  This business is a fantastic example of the thriving biomedical sector in the North West. We are very keen to support this industry which is very important to the region's economy."
Sue Barnard, senior manager at British Business Bank, said: "XCellR8 is a company with an admirable cause at the heart of its offering, and this is clearly visible though the industry-wide recognition it has received over the years. The firm has achieved consistent levels of revenue growth year-on-year over the past decade, and this is testament to the valuable work produced by the company.
"The funding provided will allow XCellR8 to further pursue its national and international ambitions through improvements to its operations at Sci Tech Daresbury, from acquiring state of the art lab equipment to additional work stations. The company's work is a credit to the region as well as the cosmetic industry and we look forward to witnessing its continued growth."
Philip Cox, Chief Executive of the Cheshire and Warrington Local Enterprise Partnership, said: "This significant investment not only reflects confidence in XCellR8 but contributes to and builds on our world class life sciences cluster that we have in the Cheshire Science Corridor, which includes Alderley Park and Astra Zeneca's Hurdsfield plant. This is very welcome news for XCellR8 and we look forward to their continued success, growth and development"