---
Investment Executive
Published: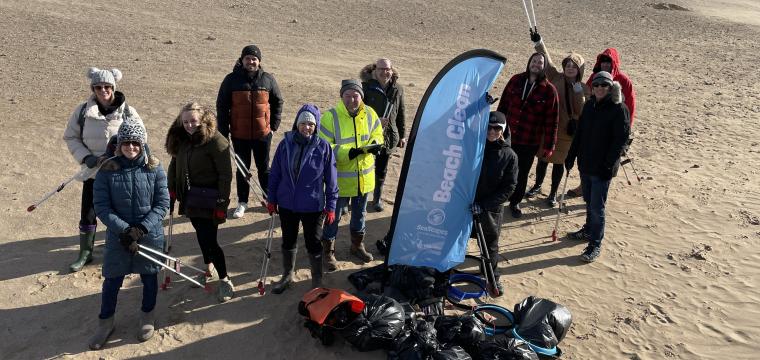 Colleagues from FW Capital braved the weather to take action against litter at a Tees Valley beach.
The team of 12 volunteers joined forces on a quest to clear rubbish from North Gare Beach, in Seaton Carew. Together they collected nine bags of waste, including plastic bags, bottles and discarded face masks.
The beach clean-up was organised by FW Capital Investment Executive Allison Routledge, with support from the marine heritage and conservation partnership SeaScapes.
The volunteers also carried out a survey for the Marine Conservation Society at the beach clean on February 23, recording litter data to help inform the charity's campaigning work.
FW Capital Investment Executive Allison Routledge said: "We are proud to be part of and support the community in Tees Valley. We decided to do a beach clean as our way of making a positive impact on the local environment.
"Sadly, although the beach looked clean, we found a surprising amount of rubbish, especially plastic bags. The weather was very windy and the sand was lashing up but we persevered and collected nine big bags of waste.
"It was rewarding for our team to play its part in cleaning up our coastline. We hope to return for future beach cleans and continue to support this very worthwhile cause."
FW Capital provides flexible finance to dynamic businesses in the North of England. Specialists in SME finance, they can support businesses with loans from £100,000 to £750,000 to support growth and expansion; short term loans from £100,000 to £2 million to help bid for and deliver contracts; and property development loans from £250,000 to £2 million.