---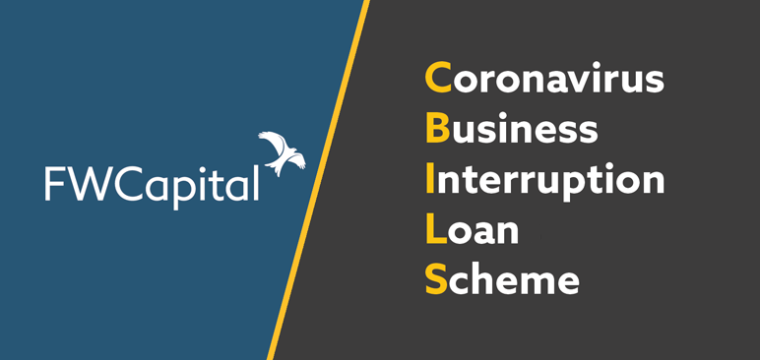 Following its accreditation by the British Business Bank as a lender under the Coronavirus Business Interruption Loan Scheme (CBILS), FW Capital is now open for applications.
The Coronavirus Business Interruption Loan Scheme, delivered through British Business Bank accredited lenders, is designed to support the continued provision of finance to UK smaller businesses (SMEs) during the Covid-19 outbreak. The scheme enables lenders to provide facilities of up to £5m to smaller businesses across the UK who are experiencing lost or deferred revenues, leading to disruptions to their cashflow.
The fund manager will now be able to offer loans from £100k - £750k to SMEs that are struggling financially as a result of the Coronavirus pandemic.  
FW Capital operates two Debt Finance funds for the Northern Powerhouse Investment Fund (NPIF) worth £142.6m across Tees Valley, Cumbria and the North West. It is through these funds that CBILS will now be made available with a focus on lending to businesses based in Tees Valley, Cheshire, Cumbria, Greater Manchester, Lancashire and Merseyside.
Joanne Whitfield, FW Capital Fund Director for Tees Valley, said: "Our ability to offer NPIF loans backed by CBILS from the British Business Bank is excellent news and opens up new avenues for businesses who may prefer an alternative lender to the banks, which may be more rigid in their terms. 
"We've already had a lot of enquiries about accessing the scheme from new companies and those in our portfolio so it's a positive step forward to be able to respond as a provider.
"Our goal is always to support as many SMEs as possible and this allows us to widen our provision even further at this challenging time."
Gary Guest, FW Capital Fund Director for Cumbria and the North West, said: "There are many excellent businesses out there which are struggling due to the circumstances through no fault of their own. Being able to provide NPIF loans backed by CBILS now means we can step in and provide the support they need to keep going and in time, both grow and thrive. A key benefit of CBILS loans is that no personal guarantees are required for loans of £250k and below.
"I'd urge businesses in our area to take a close look to see if this could be a viable option for them and to get in touch if they'd like to apply or would like more information as we're always happy to chat."
For more information, please visit our CBILS page.