---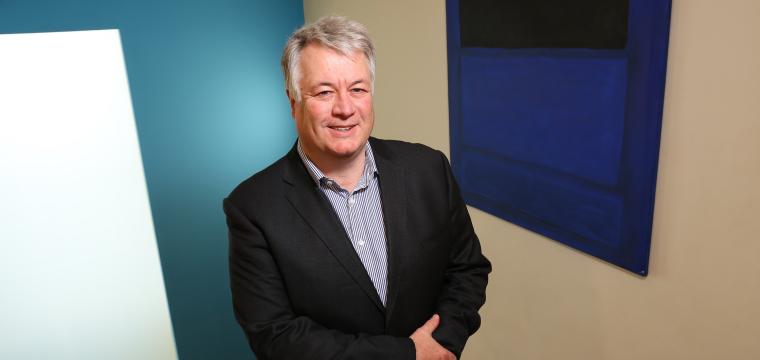 FW Capital boosted  its North East team in 2020 with the appointment of a a new Deputy Fund Manager and the creation of two new junior roles, as part of its ongoing commitment to career-building  within the organisation.
FW Capital's North East team has grown from four to 15 people in just over three years and, as a team, they have been responsible for investing over £80m in the region.
Senior Investment Executive Keith Charlton has been promoted to Deputy Fund Manager, while Rachel Smith has been appointed as Assistant Investment Executive and Adam Collin as Portfolio Executive Assistant.  
Keith works with businesses to provide funding through the NPIF Tees Valley and Cumbria Debt Finance. Keith has worked in the North East for many years and has been a Financial Director for a number of SMEs in the region. He also held a number of positions at NEL Fund Managers. He has provided fund raising, pre-investment appraisal/due diligence and financial management services to a number of local businesses.  Keith' understanding of the challenges businesses face allows Keith to deliver suitable funding solutions to help SMEs realise their full growth potential.  Keith also uses his experience to build close relationships with key business introducers.
Earlier in his career,  Keith worked as an accountant in the City of London, in financial services regulation with the Securities and Investments Board (now the FCA) and in the Listing Department of the London Stock Exchange.    Keith Charlton said: "Throughout my career at FW Capital, I have been lucky enough to build great relationships with SMEs across the region, helping them to secure the funding they need to prosper.  It is incredibly rewarding to see these businesses reach their potential while creating jobs and investment for our region.
"I am proud to be appointed Deputy Fund Manager and I look forward to taking on the role and continuing to support SMEs to flourish."
Adam Collin joined FW Capital following 10 years at Lloyds bank as a senior personal banking advisor in the retail arm and then as an associate relationship manager looking after a busy portfolio.
Adam takes on the role of supporting FW Capital's Portfolio Executives in the North East team. His tasks include supporting customers post-investment; co-ordinating new processes to improve the customer experience. Adam is currently processing CBILS applications from businesses across the North of England.
Newly-appointed Assistant Investment Executive Rachel Smith works with the Investment Executives in FW Capital's Wynyard office to deliver bespoke funding solutions between £100-750k to SMEs in the NPIF region.
Rachel's role sees her source new investment opportunities, and provide funding to help ambitious businesses to reach their long-term growth objectives.   Rachel has 10 years of financial services experience, most recently as a business development manager in asset-based lending, specialising in invoice finance.
Joanne Whitfield, FW Capital Fund Director, said: "The newly-created assistant roles are a vital part of developing the team at FW Capital. 2020 has been a particularly challenging year for the region and investing in our team at all levels is more important than ever. Both Adam and Rachel bring with them a passion for supporting our region's businesses and I am confident they will be a great addition to FW Capital's North East team. I'm delighted to welcome Adam and Rachel to the team.
"It is also with great pleasure that we congratulate Keith Charlton on his recent promotion to Deputy Fund Manager. Keith has been with FW Capital since 2014 and in that time has demonstrated his impressive drive and determination to build long-term relationships with SMEs and a strong track record in helping local businesses access the capital they need."
Adam Collin said: "Working for FW Capital is a fantastic opportunity and I am delighted to join the team. I look forward to developing meaningful relationships with customers and stakeholders."
Rachel Smith said: "Joining FW Capital is an exciting and rewarding career opportunity. I am thrilled to play a part in supporting the regional exconomy."