---
Senior Investment Executive
Published: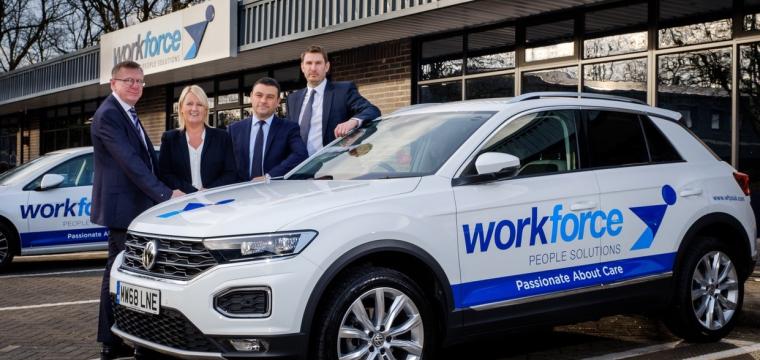 A Bolton-based recruitment business has received £500k funding from NPIF - FW Capital Debt Finance, managed by FW Capital and part of the Northern Powerhouse Investment Fund (NPIF).
Workforce recruits highly skilled labour for industries including Furniture, Textiles, Automotive, Transport and Healthcare, priding itself on being able to service both large blue chip companies and smaller SMEs through its innovative 'Recruit, Relocate and Retain' business model.
Workforce is run by CEO Simon Hayton, who completed a management buyout in 2016.  The company currently has a turnover of £10m and employs 40 staff at its Bolton Head Office.
The funding from FW Capital will be used to hire additional colleagues which will enable Workforce to drive its growth in new sectors.  The firm has also invested in a series of bespoke, multi-language jobsites, which will allow Workforce to open up and control a variety of new candidate streams across the UK and Europe.
Workforce CEO Simon Hayton said:  "Our highly differentiated business model supplies clients in sectors of the UK economy where there are fundamental skills shortages.  We have worked very hard to develop long-term partnerships with our clients and our strategy now is to take Workforce to the next level, by opening new markets in healthcare, construction and hospitality & leisure.
"We are in advanced discussions with a number of high profile new clients who are looking to introduce our recruitment solutions, including one of the UK's largest care providers, a major OEM automotive manufacturer, and we have significant interest from a number of national hotel chains and construction companies.
"FW Capital have been really supportive. They are very efficient and engaging and made it clear early on in the process what was required.  They worked really closely with the lawyers involved, which made the process run smoothly and completed the deal quickly.
"The funding is vital to unlock our growth strategy. We will create a significant number of jobs and expect turnover to double to around £20m in the next two to three years."
FW Capital senior investment executive, Simon Berry said: "I was impressed by the team at Workforce. They have grown a fantastic company with a very distinct business model which is transferrable to other sectors and will allow them to grow.
"They have already made progress with their expansion plans and I am delighted that our funding will make such a positive impact on their business. I am looking forward to working closely with them through this period of development."
Sue Barnard, Senior Manager at British Business Bank, said: "We're very pleased that the Northern Powerhouse Investment Fund has helped to boost jobs in the Bolton region, by funding Workforce. This NPIF investment is set to increase staff numbers within the company itself, and allow Workforce to expand their offering to overseas clients.  We look forward to NPIF assisting another business to scale up and target significant growth."
The Northern Powerhouse Investment Fund project is supported financially by the European Union using funding from the European Regional Development Fund (ERDF) as part of the European Structural and Investment Funds Growth Programme 2014-2020 and the European Investment Bank.