---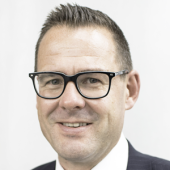 Investment Executive
Published: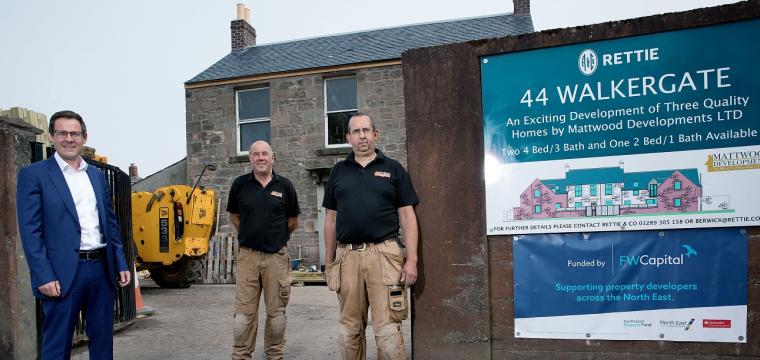 A DERELICT farmhouse will be transformed into new homes thanks to a £500,000 investment by FW Capital, which manages the North East Property Fund.
Mattwood Developments Ltd secured the loan for the redevelopment of the building at 44 Walkergate, at the heart of Berwick's town centre.
The farmhouse, which dates back to the 19th century, had fallen into disrepair in recent years.
But thanks to the FW Capital investment, the first in North Northumberland, a full renovation of the existing two bedroom farmhouse is to be carried out, alongside the construction of two new four bedroom homes.
The development is of the highest quality craftsmanship and uses traditional materials sympathetic to the building's past. Work is due to be completed by the end of the year.
Mattwood Developments Ltd was set up by local business partners John Matthewson and Richard Wood in 2013.
First established as a general building and repairs firm, the company has gone from strength-to-strength, employing locally and growing to become a respected house builder, specialising in cross-border development schemes.
The project has been given the backing of Berwick-upon-Tweed Civic Society, which welcomed the plans to bring the site back into residential use. The development was also praised for its use of traditional materials.
The North East Property Fund was established with the aim of supporting the development of small-scale property schemes and is backed by Santander and the North East Local Enterprise Partnership (LEP).
It offers loans from £250,000 up to £1m for residential and non-speculative commercial developments in Tyne and Wear, Northumberland and County Durham. The Fund can provide up to 100% of build costs for suitable schemes with repayment terms available up to two years.
John Matthewson, Mattwood Developments Director, said: "This is a sympathetic restoration of a beautiful Victorian farmhouse to create three new homes in Berwick town centre. 
"FW Capital is a fantastic funding partner. The North East Property Fund team were supportive and helpful and it was a straightforward process to obtain the funding we required."
David Pesarra, Investment Executive at FW Capital, said:  "FW Capital's North East Property Fund prides itself on funding within the region, financing local developers and the areas they operate in.  I'm delighted to be supporting Mattwood and our first scheme in North Northumberland.  This investment has facilitated the development of three high-quality properties by a local business, bringing new homes and investment into the centre of Berwick."
Andrew Moffat, Chair of the North East LEP Investment Board, said: "I am delighted that the North East LEP, through FW Capital's North East Property Fund, is able to support investments like this. It's also really encouraging to see much needed developments like 44 Walkergate continue during this time, employing local people and bringing investment to a rural town."
Phoebe Paxton, Relationship Manager, Santander UK, commented: "We are delighted to be part of this project which will breathe life back into this historic farmhouse while maintaining its integrity. The project is being led by small businesses but will have a big impact on the local area which is exactly what the North East Property Fund was designed for and why we're so pleased to be able to support it."