---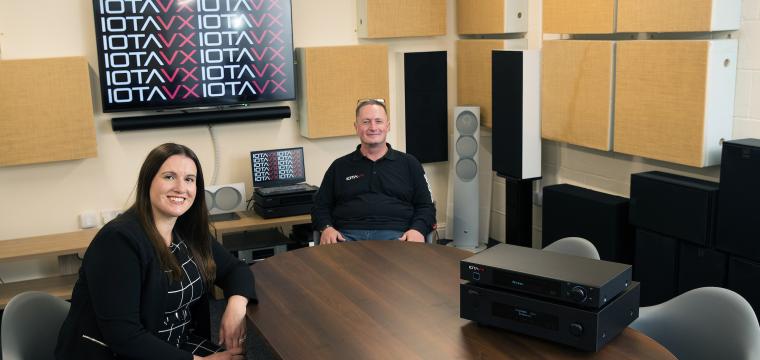 Audio-visual equipment supplier IOTA Enterprises Limited has received a £250,000 NPIF loan backed by CBILS from NPIF - FW Capital Debt Finance which is managed by FW Capital and part of the Northern Powerhouse Investment Fund.
The Coronavirus Business Interruption Loan Scheme (CBILS) provides facilities of up to £5m for smaller businesses that are experiencing lost or deferred revenues, leading to disruptions to their cash flow. 
Middlesbrough-based IOTA Enterprises Limited is a developer and supplier of high-end audio-visual equipment.
IOTA recently diversified its product range and was appointed as a preferred supplier of mounting solutions to a well known subsidiary of Dublin-based multi-national DCC Group. 
Funding has meant IOTA will be able to fulfil the £750,000 contract, as well as complete the development and launch of its planned new products, including a unique new 17 channel pre amp, plus complimentary products such as CD and network streamers.
Investment also created four new jobs and safeguarded one job. IOTA is the first new FW Capital investee to receive an NPIF loan backed by CBILS. 
Ian Vermeulen, IOTA Enterprises Managing Director, said: "This investment allowed us to fulfil an important contract and to expand our product range. We are very grateful to the team at FW Capital for their support at this challenging time and look forward to further liaising with them as we move towards recovery." 
The deal was facilitated by FW Capital's Deputy Fund Manager Keith Charlton and Investment Executive Sam Streckert. 
Keith said: "It's fantastic to be able to help IOTA to scale-up and take advantage of lucrative new business opportunities. We are delighted to have supported IOTA and are confident the company has a very bright future."
Tees Valley Mayor Ben Houchen said: "My plan for local jobs is about creating and supporting good quality high skilled local jobs in Teesside, Darlington and Hartlepool, so I am delighted that Middlesbrough-based IOTA is creating new jobs thanks to this NPIF investment.   "These have been challenging times for our small businesses, but they remain the lifeblood of our economy and it is great that we are now seeing success stories emerge from the difficulties we have all faced.   "It is great to see IOTA expanding and creating jobs – another great Tees Valley success story."
Grant Peggie at British Business Bank, said: "Whilst FW Capital only recently received accreditation as a CBILS lender, they have hit the ground running as demonstrated by  this NPIF investment which is backed by CBILS.  We are pleased that NPIF continues to provide vital funding to businesses in the Tees Valley and will continue to play a key role in not only protecting jobs, but it will help us to create new ones for the future."