---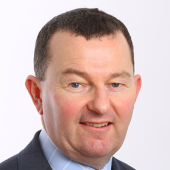 Senior Investment Executive
Published: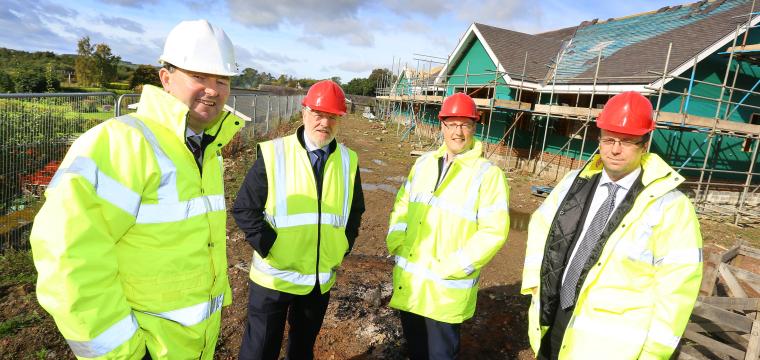 A Northumberland developer has become the first business to secure backing from a new  £10 million property fund aimed at supporting smaller-scale North East construction and property development projects.
Family-run firm W Brown & Son has begun work on building four three-bedroom bungalows and the conversion of a former builder's office into a three-bedroom cottage in its home village of Thropton near Rothbury after receiving a £750,000 loan from the North East Property Fund.
Conceived and managed by investment firm FW Capital, the North East Property Fund was created in response to strong demand from small and medium-sized (SME) construction and property development  companies who are unable to access mainstream finance from traditional sources.
The fund is backed by Santander and the North East LEP, and provides loans from £250,000 to £1 million for residential and non-speculative commercial developments in Tyne & Wear, Northumberland and County Durham.
The new development is the latest in a series of schemes that W Brown & Son has built in Thropton, where it has been based since being founded in 1913, and the properties are expected to be ready for occupation early in the new year.
FW Capital was advised during the investment process by Newcastle-based commercial law firm Square One Law, with further due diligence provided by Foster Maddison and Elliott Projects Ltd.
Andy Lowe, Project Manager at W Brown & Son, says: "The owners of the site were looking to retire, and it seemed an ideal location for us to further extend our presence in a community that we know very well.
"We looked at a number of different financing solutions for this scheme, and FW Capital's interest in it made them stand out as the right option to take - the process of bringing in the loan went very smoothly, while the cost makes economic sense.
"The North East Property Fund provides a good option for smaller-scale developers like us to get projects moving that might not otherwise attract the backing they need, and the opportunities it provides are well worth investigating."
The North East Property Fund operates on a commercial basis, and by reinvesting returns into future projects, it has the potential to provide over £30 million of finance into smaller developers over the next five years.
Joanne Whitfield, Fund Manager at FW Capital, adds: "The Fund will help to tackle the growing need to build more homes across Tyne & Wear, Northumberland and County Durham, which in turn will help to drive further economic growth in these areas.
"This first project provides an excellent example of the sort of smaller scale scheme that we're looking to get involved with around the region, and we're pleased with the number of enquiries that we've already had from North East developers with property schemes that they want to see realised."
David Land, Investment Panel Chair at the North East LEP, says: "Our focus is on driving economic growth and the North East Property Fund is designed to kickstart and support small to medium residential and commercial property developments by unlocking finance. Profits will be reinvested helping to ensure the Fund's sustainability and enabling an increasing number of property schemes to benefit over the coming years."
Stephen Carmichael, Relationship Director at Santander, adds: "I'm delighted to note the Fund's first investment, and we are confident that the good work being done by FW Capital to promote and manage the North East Property Fund will lead to many more transactions."
Michael Shuker, partner in Square One Law's property team, says: "The implementation of this fund is new as it combines public and private money benefitting North East based SME construction firms and property developers, as well as contributing to the targets for new homes contained in the North East Strategic Economic Plan. We have enjoyed working with FW Capital to set up the fund and implement the first investment."
Businesses wishing to apply for investment from the fund should contact Tony Cullen at FW Capital on 0191 269 6966, email Tony at [email protected] or visit www.fwcapital.co.uk for more information.