---
Senior Investment Executive
Published: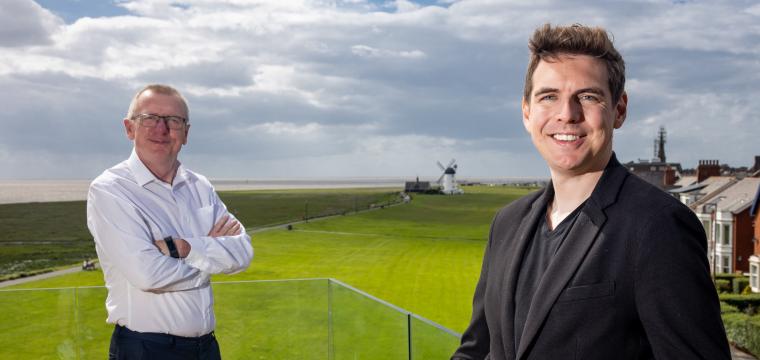 An external development company which provides art services to the games industry worldwide, has received funding from NPIF - FW Capital Debt Finance, managed by FW Capital and part of the Northern Powerhouse Investment Fund (NPIF).
Lytham St. Anne's based Airship Images Limited offer end-to-end art services, from full character creation to vehicles and props. Creations are used by some of the world's largest gaming companies including Disney, Microsoft, Ubisoft and Supermassive Games.
The company is at the forefront of research and development into new design and production techniques, which has cemented its reputation as one of the leading artwork studios for the games industry.
Airship Images was set up in 2008 by CEO Joseph Harford and has just relocated its two offices in the Blackpool area to one large office in Lytham.
NPIF - FW Capital Debt Finance provided a £350,000 investment which will be used to recruit 11 new staff during the next 12 months taking the total headcount to 26.
CEO Joseph Harford said: "We work closely with studios to provide cutting edge technical art solutions and aim to exceed expectations on each project, pushing visual quality above the competition even under technical limitations.
"Recruitment is vital to our growth strategy. We are working with major global gaming companies for some of the highest profile projects. We are seeing increased demand for our work and needed a substantial investment so that we can attract the best talent to join our team.  
"We're really looking forward to the launch of the new Playstation 5 and Xbox which opens new graphical possibilities that enable artists to produce work at unprecedented levels of realism. Our R&D team have pushed creative and technical boundaries to develop innovative techniques which advance the characters and environments we can create on screen.   "It was important to us to find the right investor. FW Capital have a long track record of supporting businesses in the creative and digital sector and we felt the really understood our business and the industry we work in. We're really pleased to have them on board."
FW Capital senior investment executive Simon Berry said: "Joe is incredibly passionate about his craft. In Airship he has built a profitable business with an impressive client list and plenty of prospects for future growth potential.  
"NPIF is specifically designed to encourage job creation and we are pleased that we have been able to support another business with its expansion plans."
FW Capital can provide loans in the NPIF region with a focus on Cheshire, Cumbria, Greater Manchester, Lancashire, Merseyside and the Tees Valley. 
Steve Fogg, Chair of the Lancashire Enterprise Partnership said: "It is fantastic news to see that yet another Lancashire business has received support from NPIF – FW Capital Debt Finance. Airship has established itself in a highly competitive global industry and is a great example of how research and development and making the most of cutting-edge technologies has enabled the company to exploit the opportunities in emerging markets. 
"To date, over 50 businesses in Lancashire has used this funding to turn innovative ideas into commercial value which supports economic growth in our county.  I hope this funding will act as a catalyst for Airship to continue to grow and provide highly skilled job opportunities for Lancashire.''
Sue Barnard at British Business Bank said: "This investment exemplifies the work that NPIF is doing across the North of England. By supporting businesses with the funds to recruit new staff and push their capabilities forward, we are creating a more prosperous regional economy for the future. We are pleased that NPIF is continuing to unlock the North's growth potential by supporting small growing businesses with vital investment."