---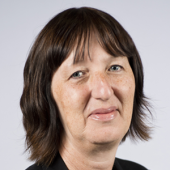 Portfolio Executive
Published: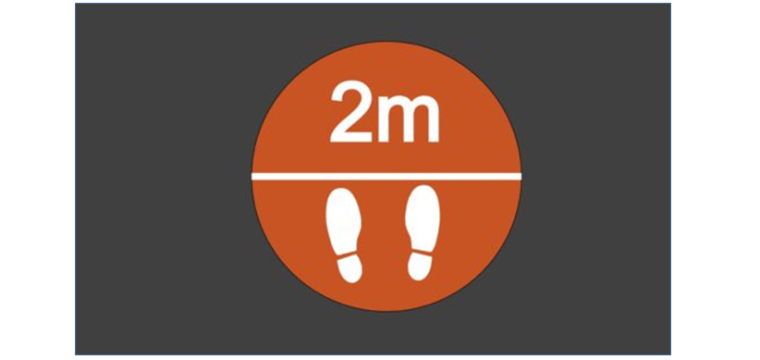 NPIF - FW Capital-backed Thermmark Limited is helping organisations, schools, nurseries, and other businesses to reopen with a range of indoor and outdoor floor signage.
Founded in 2013, Congleton-based Thermmark is one of the UK's largest manufacturers and suppliers of pre-cut thermoplastic markings, made using waterjet technology, and materials which it supplies to a global client base. 
The company has designed and installed numerous floor markings during the pandemic including social distancing markers for offices and retailers, and NHS road markings which have been used in a variety of locations including hospital entrances, schools, pathways, care homes and town centres across the UK.   The company secured an initial loan from NPIF – FW Capital Debt, which is managed by FW Capital Debt and is part of the Northern Powerhouse Investment Fund in January 2018 to assist in the acquisition of a thermoplastic manufacturing plant and additional waterjet cutting machine.  A second round of funding was provided in June 2019 to assist with the construction of a mezzanine floor to improve efficiency and increase stock levels, which has resulted in significant growth for the company.  
Director Ross Makin said: "We wanted to spread a bit of happiness during these uncertain times and created some markings based on the NHS being our 'Heroes'! We offered to supply these on social media for free. Following on from this, some clients approached us to design additional 'rainbow' and 'Thank You NHS' road markings which have all since been installed around the UK.
"Being well established in the marking industry, we had already identified a market for temporary markings as well as our more permanent thermoplastic option and had invested in further machinery which uses a high-quality vinyl material specifically for indoor floor markings. Adapting to the Covid-19 specific requirements, we designed a range of these vinyl markings which we have installed in many schools to help children to socially distance and remind them to wash their hands.    
"With the lockdown easing and the government announcing changes to the social distancing rules, we are set for a busy period to change existing floor markings from two metres to one metre.  We are already talking to lots of businesses about installing floor signage inside and outside offices and shops as we can cater for both options.  
"We are very grateful to the support FW Capital has shown us throughout the development of our business and particularly during the past few months. Even during these very difficult circumstances, we are proud to say that we have just moved into new premises, allowing us to double our capacity and provide our workforce with much needed space in times when distancing matters." 
FW Capital portfolio executive Elaine Yarwood said: 
"Like many businesses, Thermmark saw a downturn in business because of the pandemic. They decided to put something back into the community by providing NHS road markings to local councils, hospitals, and care homes. 
"We are really pleased that they have now been able to identify new opportunities and are seeing the business return to usual levels of operation. 
"We are here to support all of our investee businesses and want to encourage any companies that are struggling to come and talk to us to see what we can do to help." 
Sean Hutchinson, Senior Investment Manager at British Business Bank, said: 
"Since its launch in 2017, NPIF's impact on businesses has been wide-ranging, providing funding to launch new products, employ new staff, enter new markets and acquire new facilities. We are pleased that NPIF is continuing to unlock the North's growth potential by supporting small growing businesses with vital investment. The positive impact of Themmark during the Covid-19 response has been clear for all to see."
The Northern Powerhouse Investment Fund project is supported financially by the European Union using funding from the European Regional Development Fund (ERDF) as part of the European Structural and Investment Funds Growth Programme 2014-2020 and the European Investment Bank.