---
Investment Executive
Published: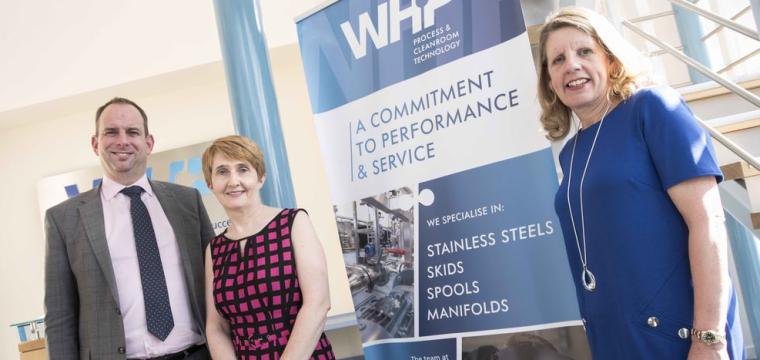 Tyneside-based WHP Engineering Ltd has secured major investment from the Tees Valley Catalyst Fund, managed by FW Capital.
WHP is an engineering company specialising in the design, construction, integration and maintenance of hygienic cleanrooms, laboratories, containment facilities, sterile processing environments and process plant manufacturing facilities.
This is its latest round of finance after investment from Enact, the SME Fund managed by Endless LLP, in September 2016. Enact targets transformational investment of up to £5.0 million into lower mid-market corporates that have a robust business model but are facing capital constraints, strategic challenges or operational issues.
Subsequent strengthening of the management team and board has seen the Gateshead-based business significantly grow turnover and successfully deliver a number of projects for blue chip clients such as Rolls Royce, GSK and Siemens. The business now stands as a 90-strong team of planners, designers, programmers, engineers and highly-skilled, technical experts and support functions. 
FW Capital has made subsequently two short-term loans totalling £2.5m from the Tees Valley Catalyst Fund to provide performance bonds and advance payment guarantees on three significant contracts, helping to create dozens of new jobs in the local economy. 
Managed by FW Capital, the Tees Valley Catalyst Fund has invested £17.3m to date, helping businesses win almost £200m of contracts in total.
One of a kind in the UK, the £10m fund is designed to help North East  companies bid forcontracts and is backed by the Tees Valley Combined Authority and the Government's Regional Growth Fund. It provides loans for performance and warranty bonds and advance payment guarantees which provide a financial guarantee to a client that a supplier will deliver on time and to standard.
Allison Routledge, Investment Executive at FW Capital, said: "Working in conjunction with WHP's bank, HSBC, FW Capital has supported advance payment guarantees, performance and warranty bonds in respect of three contracts to manufacture highly regulated clean facilities. WHP Engineering is a growing Gateshead business and we are delighted to support them."
Caroline Farquhar, WHP Engineering Finance Director, said: "Enact have been very supportive as shareholders since their investment in 2016 and we are delighted to have found another fantastic funding partner in FW Capital. They were helpful and flexible and really understood our business. The investment enabled us to fulfil three major contracts, and we are very grateful to them."
The Enact Fund's investment in WHP was its fifth. Investment Director Chris Cormack commented: "WHP has an excellent reputation within its chosen markets and an excellent track record of repeat work with blue chip customers. The business has experienced significant growth during our period of ownership to date and the relationship and additional investment support from FW Capital has been essential in facilitating the growth delivered."