---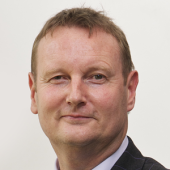 Senior Investment Executive
Published: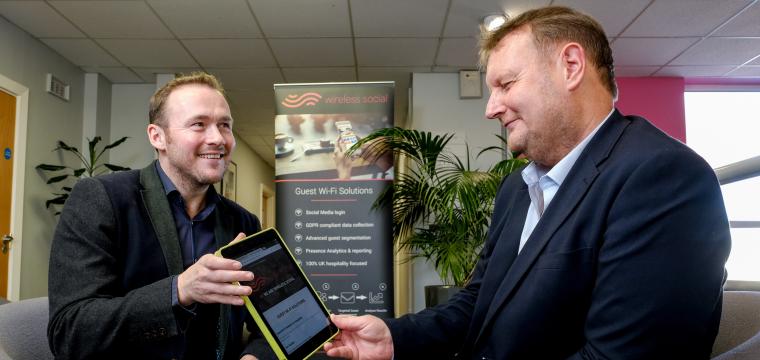 Wireless Social, the Preston-based provider of hospitality guest WiFi, analytics and guest engagement solutions has secured £500K of funding from NPIF - FW Capital Debt Finance to build on its success and accelerate growth.
Wireless Social has been in business for over five years and has amassed over 3,500 customers in the UK, ranging from small independents through to large brands. Its technology is embedded into the daily operations of some of the UK's most recognisable hospitality brands, such as Carluccio's, TGI Fridays, Azzurri Group, Turtle Bay, Drake and Morgan, Leon, Itsu, and Oakman Inns.
Julian Ross is the current CEO of Wireless Social and Iknow-UK, and the business now employs around 25 staff.  Across all venues, the guest Wi-Fi platform has reached nearly 10 million registered users, with 20 million expected before the end of 2019, with around 500,000 new users logging on each month.
Wireless Social's guest Wi-Fi and analytics platform is fast becoming an industry standard due to easy integration and collaboration. The solution works with over 50 leading hospitality CRM, marketing, and single customer view platforms, and the data collected from the Wi-Fi service is now widely recognised as the best source of GDPR compliant data to help underpin any marketing and guest engagement campaigns.
The funding backed by FW Capital will enable Wireless Social to bolster its development resources and support new innovation. Extra funding will ensure products stay in line with the demands of the industry and help support the company's ambitious growth strategy. It will also enable the company to provide additional options to meet customer-billing preferences.
Julian Ross commented: "For the hospitality sector, the ability to truly understand guest behaviours, and have a really strong understanding of who they are and what they like is paramount. Our customers are looking for new ways to connect with and delight their guests; they want to make their experience the best it can be and that's where we fit in."
Andy Traynor, Senior Investment Executive at FW Capital, said: "Wireless Social is an established and highly regarded brand in the UK hospitality sector with a strong management team and clear vision for growth. Wireless Social has developed strong relationships with many leading technology providers in the market, and we're happy to support the company in its next phase of growth."
Sue Barnard, British Business Bank: "In just over five years, Wireless Social has won a large number of customers across the UK within the hospitality sector. It's clear to see the significance of the services this company provides, and with the  NPIF funding the firm can focus on development and innovation, thus further supporting their growth ambitions."
The Northern Powerhouse Investment Fund project is supported financially by the European Union using funding from the European Regional Development Fund (ERDF) as part of the European Structural and Investment Funds Growth Programme 2014-2020 and the European Investment Bank