Region

North West

Business need

Growing a business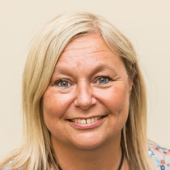 Investment Executive
"Through this investment from NPIF, we've had a platform to grow, adapt and make the most of the market opportunities available to us."
Cumbrian-based Appleby Creamery, an artisan cheese maker, has boosted its offering over the last few years following a £250,000 loan from NPIF – FW Capital Debt Finance, managed by FW Capital and part of the Northern Powerhouse Investment Fund (NPIF).
Founded in 2008, Appleby Creamery is located in the historic market town of Appleby-in-Westmorland in the Eden Valley. The business offers a range of premium handmade soft, hard and blue cheeses and are a fully accredited Kosher cheese producer.
The business used the loan to expand and improve their industrial unit. The investment also provided the capital needed to help meet the surge in demand forecast after winning a number of significant new contracts in the UK. They also boosted their online product range during the UK's national lockdowns.
Managing Director of Appleby Creamery, Maurice Walton said: "As a growing business we're faced with the challenges of accessing finance, as well as the challenges the pandemic has posed to all small businesses over the last 18 months.