Region

North West

Type of finance

Loan

Business need

Growing a business

Investment

Over £100,000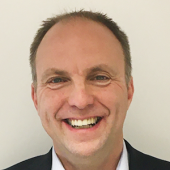 Portfolio Executive
"This investment has provided a firm foundation for growth and enabled us to bounce back from the pandemic stronger than ever. The support fr has been invaluable in helping us to expand both our team and hotel, taking our guest experience to the next level."
The Swan Hotel, a luxury hotel and spa based in Newby Bridge, Cumbria, has seen a significant uplift in bookings and a 20% growth in team numbers since March 2021 following a £250,000 investment from  NPIF – FW Capital.
The loan was provided in October 2020 to support The Swan Hotel through the UK's lockdowns and protect the organisation's team and cash flow against the impact of closures across the sector. With this support in place, the hotel has been able to increase its team numbers from 80 to over 100 hiring across all parts of its business.
With this investment and strong visitor demand as a foundation, along with a £7 million investment from BH Group, The Swan Hotel is now undertaking a significant renovation. The hotel is in the process of adding thirty luxury bedrooms and a state-of-the-art spa to its premises and will create an additional 20 full and part-time roles in the process.