---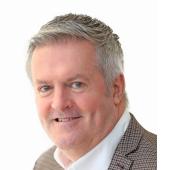 Senior Investment Executive
Published: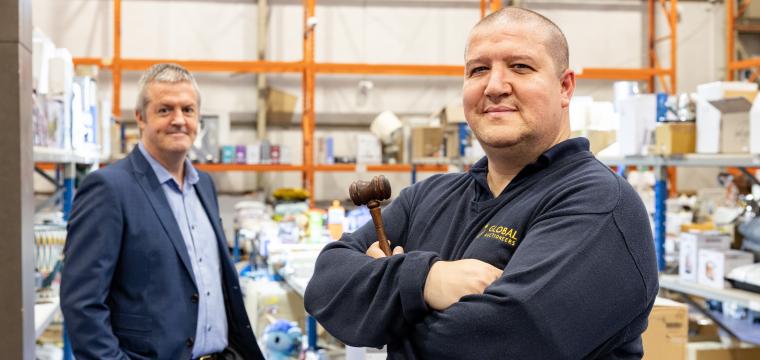 Auction house, Global Auctions UK Limited, has received funding from NPIF - FW Capital Debt Finance, managed by FW Capital and part of the Northern Powerhouse Investment Fund (NPIF).
Trading as Global Auctioneers, the company was set up 18 months ago by founder Marcel Duffy and reached a £1.1m turnover in just ten months. 
The Oldham-based company re-sells returned and end-of-line retail items including white goods, furniture, fashion, electronics and homeware. Working with some of Europe's most established manufacturers, distributors and retailers including John Lewis and Wayfair, it is one of the fastest growing auction houses in the UK.
The NPIF - FW Capital loan will create six new jobs, taking the total workforce to 14 and this figure is expected to double over the next nine months.  It has also financed the move and fit out of new premises in Miles Platting, Manchester to help it expand further as it aims to grow turnover to £5m within three years. 
Managing director Marcel Duffy said: "We have combined the traditional elements of an auctioneers with a modern e-commerce twist which makes the whole buying process really simple.  
"We grew very quickly and needed money to expand as we didn't have capacity to deal with demand.  The banks were unable to help as we only had 18 months trading history. However we were introduced to FW Capital by Access to Finance at G C Business Growth Hub and they were able to support us.  They understood our ambitions and were very quick to make their decision.
"Although we were slightly affected at the outset of the Covid-19 outbreak, we quickly made some immediate changes to put us back on track.  Previously potential buyers could come to our premises and view the stock before buying but we now offer video viewing and stock appraisals instead. "Also, we switched all of our auctions to our online platform and we pay 30% of DPD costs so that customers don't have to come and collect goods themselves. 
"We now want to continue our expansion and are on track for significant growth during the next year."
FW Capital senior investment executive Loz O'Connor said: "Marcel, who was introduced to me by Geoff Clowes from the Access to Finance team has built up a fantastic business in a short space of time. He has been quick to adapt to the pandemic impact too ensuring he can continue with his expansion plans. Global Auctions are working with some of the world's biggest retail brands and now more than ever consumers will be looking at ways to save money. 
"The company grew very quickly and needed urgent funding to avoid it stagnating. It's really important that young businesses that are unable to produce the full financial information required by traditional lenders, have access to alternative funding to grow which is why NPIF is so important." 
Sean Hutchinson, Senior Investment Manager at the British Business Bank said: "It's fantastic to see a newly-formed Manchester business grow at such pace and this loan will support the growth ambitions of the business. The Northern Powerhouse Investment Fund continues to lend to businesses seeking capital for expansion and I'm delighted to see FW Capital working with another business to create jobs and regional economic prosperity."