---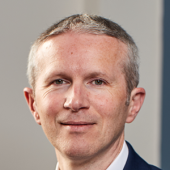 Fund Director
Published:
FW Capital, the fund management business which manages the Northern Powerhouse Investment Fund ("NPIF") debt fund in the North West and Tees Valley regions has now lent more than £5m to SMEs across a broad range of sectors, including manufacturing, business services and engineering.
Launched in February, NPIF - FW Capital Debt Finance has supported 20 businesses in the region, ensuring that SMEs, which form the backbone of the Northern economy, continue to thrive and contribute to the region's success.
Recent loans of £250,000 to Omega Product Services in Lancashire and £250,000 to Enex Group in Tees Valley have provided crucial funding to support the growth of these businesses.
Gary Guest, FW Capital's fund manager in the North West said: "I am delighted with the number of high quality businesses that are taking advantage of the NPIF initiative.  We have had a strong level of interest in the fund since launch and achieving this milestone so early in its life is a reflection of the optimism and determination being shown by SME's in the region."
Joanne Whitfield, FW Capital's fund manager in Tees Valley said: "With a range of loans from £100,000 to £750,000 available from our fund, along with a flexible approach to structuring deals, we have something to offer most businesses.  We would urge business owners to get in touch to discuss their specific needs."
Grant Peggie, Director at British Business Bank, said: "It's great to see that FW Capital have reached such a significant lending milestone in under six months.  The take up of funding by small businesses across the Northern Powerhouse area shows that NPIF is making a real difference and supporting economic growth.  We look forward to continuing our work with FW Capital to ensure the North's SME community can flourish."
The Northern Powerhouse Investment Fund project is supported financially by the European Union using funding from the European Regional Development Fund (ERDF) as part of the European Structural and Investment Funds Growth Programme 2014-2020 and the European Investment Bank.