---
Portfolio Executive
Published: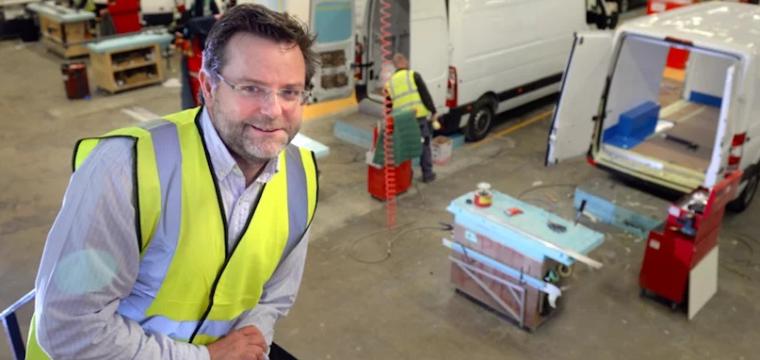 NPIF- FW Capital Debt Finance-backed Coolkit has a team of 25 staff working hard to convert vehicles essential to the safe delivery of pharmaceutical products and foodstuffs to frontline organisations across the UK. 
The Burnley-based  refrigerated van manufacturer is battling on with a skeleton workforce to ensure the nation has access to vital drugs and food supplies. 
Coolkit secured a £500,000  loan from NPIF - FW Capital Debt Finance managed by FW Capital and part of the Northern Powerhouse Investment Fund in December 2018.  
The funding was used to recruit a senior management team, develop new software, refurbish the premises and for continued investment in new product R&D. 
Despite having to furlough 70% of its staff due to the Covid-19 pandemic, the business is fighting hard to stay open and ensure the speedy delivery of refrigerated vans during this national crisis. 
Rupert Gatty, CoolKit CEO, said: "We feel duty bound to join the national effort at this unprecedented time. The most important things needed around the country right now are medicines and food supplies and we are helping our customers increase the safe transportation of these products. 
"Ensuring these orders are met is not an easy task as most light commercial vehicle retailers who we usually source our vans from are closed, many partners needed in the conversion process are closed, most UK component suppliers are closed and we can't access any of the required goods from overseas. 
"I'm lucky to have a knowledgeable and determined team who are pulling out all the stops to get these conversions completed and delivered to where they need to be."
Rupert added "In my 15 years at the helm, this was without doubt the toughest challenge faced, but with some orders being put on hold, an uncertain supply chain and a responsibility to keep our workforce safe, there was no real choice.
"As long as we are able, we will do all we can to help those customers who need support in vital roles during this national effort in a safe, responsible manner at all times."
FW Capital portfolio executive, Mark Gardiner said:  "Like many businesses at the moment, Coolkit are working in very difficult trading conditions but we are heartened at how they have joined the national effort to tackle this crisis.  
"The support they are providing is helping to get supplies to some of the most vulnerable people in society including children and families who are sick and self-isolating."
Sue Barnard, Senior Manager at the British Business Bank said: "It's fantastic to see CoolKit doing what they can during these tough times to support the national fight against covid-19. We are really proud of all of our NPIF portfolio companies who are working together at a time of such uncertainty for businesses, making a huge difference to their communities."