---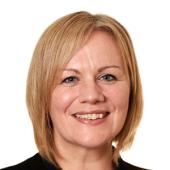 Fund Director
Published:
The total value of investments made from the Northern Powerhouse Investment Fund (NPIF) by fund manager FW Capital has passed the £10 million mark in less than a year.
In February 2017 when the British Business Bank launched NPIF, FW Capital was appointed as Fund Manager of NPIF - FW Capital Debt Finance with funds totalling £102 million to support expanding businesses across North West England and the Tees Valley.
Since then, it has invested more than £10 million across the region in 45 small or medium-sized  businesses which operate across a broad range of sectors - and it continues to seek out growing, ambitious businesses that want to benefit from the fund.
In the same period, FW Capital has opened new offices in Billingham and Penrith and recruited ten more staff. Twenty-five people now work for the fund manager across the North of England. 
Fund Manager Joanne Whitfield, who looks after funds across Tees Valley, said: "Our teams have been meeting businesses across the region, finding out what they need and how this fund can support them to grow.
"Our investments are being used for many different purposes, which shows the variety and innovation of companies across our region." 
NPIF - FW Capital Debt Finance offers loans of between £100,000 and £750,000. The fund gives ambitious businesses access to the capital they need to realise their growth plans through investing in new equipment, premises, staff, systems, product lines and a wide variety of other uses.
Companies to benefit include Blackpool-based electrical wholesaler Omega Product Services, which used a £250,000 loan to help them take on new sales staff and diversify its product range..These loans have helped dozens of other Northern businesses. Such as Atherton based Premplus Dental Labs, Duttons Builders Merchants in Middlewich in the North West. Other to be supported include Darlington food manufacturer Myco Foods and Stockton engineering firm ENEX Group in the Tees Valley.
Cenergist, an energy consultancy, has also received investment from the fund. They used a £515,000 loan to set up a new Tees Valley office in Billingham and take on skilled staff as they plan to increase turnover significantly in the next 18 months through their work with major energy suppliers.
Gary Guest, FW Capital Fund Manager, said: "There's been a lot of interest in the Northern Powerhouse Investment Fund since its launch, and we're delighted to have passed the £10 million mark in under a year.
"We know there are many more firms out there that could benefit from our involvement and we want to help as many of them as we can to scale up, succeed and create sustainable jobs. Our message is clear, if you think we could help your business - get in touch."
Grant Peggie, Director at British Business Bank, adds: "It is fantastic to see FW Capital reach this important milestone so soon after passing the £5m mark five months ago. It demonstrates the demand for funding in the northern SME community and underlines that the Northern Powerhouse Investment Fund is actively making a difference to small businesses in the North and supporting wider economic growth. 
"We look forward to continuing our work with FW Capital and to further support more ambitious businesses in the region as we approach the fund's one-year anniversary."   Operating from the British Business Bank's Sheffield head office, the Northern Powerhouse Investment Fund provides a mix of debt and equity funding (£25,000 to £2m).  It works alongside ten Local Enterprise Partnerships (LEPs), the combined authorities and Growth Hubs, as well as local accountants, fund managers and banks, to support Northern-based SMEs at all stages of their development.
The Northern Powerhouse Investment Fund project is supported financially by the European Union using funding from the European Regional Development Fund (ERDF) as part of the European Structural and Investment Funds Growth Programme 2014-2020 and the European Investment Bank.
For more information about Northern Powerhouse Investment Fund, please visit www.npif.co.uk