---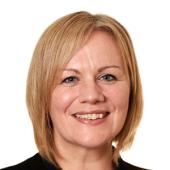 Fund Director
Published: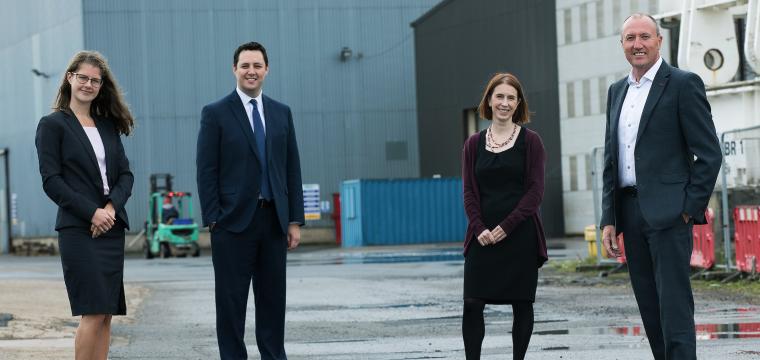 We share relevant third party stories on our website. This release was written and issued by the Northern Powerhouse Investment Fund.
The Northern Powerhouse Investment Fund (NPIF), delivered by British Business Bank, has facilitated over £30m of investment in the Tees Valley since it was set up in 2017. Over £20m of the total amount was invested directly from NPIF with an additional £14m leveraged from the private sector. 
The loans and investments have been put into a wide range of businesses, varying in size, sector and at different stages in their growth journey. So far, NPIF, which delivers equity, debt and microfinance, has facilitated more than 75 transactions for over 50 businesses in the region.
This includes funding for Redcar-based Nova Pangaea Technologies, a biomass pioneer that found a way to use non-food biomass to make biofuels and other chemicals, that recently received a syndicated £1.1m investment led by NPIF – Mercia Equity Finance, taking its total NPIF funding to £1.75m. Following completion of its demonstration plant in December 2019, the biomass pioneer won its first international customer and now employs 16 in the region.
Middlesbrough-based games developer SockMonkey Studios received £250,000 through NPIF – Mercia Equity Finance, which will finance a phased growth plan for the studio and help it to launch its first game. Currently employing 22 members of staff, the business aims to have created a dozen new jobs by close of 2020 and raise staff numbers to 50 in 2021.
Looking to boost staff numbers, buy new equipment and boost overall marketing capabilities, Stockon-on-Tees business Social Allies received a £25,000 loan from NPIF – BEF & FFE Microfinance in April, as it looked to build on a successful first year in business.
NPIF has also been supporting businesses impacted by the COVID-19 pandemic. Wilton Engineering is a well-established Middlesbrough-based business that designs, manufactures and applies industrial coating and loads out large complicated structures for the energy industry. Following disruption by COVID-19, the business required additional working capital to deliver on a pipeline of projects and protect key jobs roles. Since receiving a £750,000 CBILS backed loan from NPIF – FW Capital Debt Finance, the firm has been able to pursue new opportunities, safeguard 117 roles and potentially create 20 new jobs.
Tees Valley Mayor Ben Houchen said: "It is fantastic to see that the Northern Powerhouse Investment Fund has helped so many firms across Teesside, Darlington and Hartlepool, allowing the excellent local businesses we have in our region to grow, invest in their future and create local jobs for local people.   "Given the circumstances we find ourselves in because of the coronavirus pandemic, it is more important than ever before that we help our businesses and give them all the support that we can. I'm delighted that this fund continues to do that and make a real difference to companies in all corners of the Tees Valley.   "I would urge any business in Teesside, Darlington and Hartlepool in need of support to get in touch with the team at the Northern Powerhouse Investment Fund to see if they are eligible for this crucial support."
Just recently in November's spending report, the Chancellor committed an additional £100m to the Northern Powerhouse Investment Fund bringing the total for investment to over £500m.
Ken Cooper, Managing Director at British Business Bank, said: "The Tees Valley is a region that has historically had only limited access to growth finance so it is encouraging to see the impact that NPIF has had on boosting business investment.  Even with the challenges imposed by the pandemic, our team has been working with the businesses community to support innovation and growth in the region.
"We are seeing a wide range of businesses accessing our funding from traditional engineering firms to those developing emerging technologies but all of them looking to use our investment to grow their businesses. We will continue to work closely with the Tees Valley Combined Authority, Tess Valley Business and other stakeholders in the region as we drive towards the next milestone in Tees Valley investment."